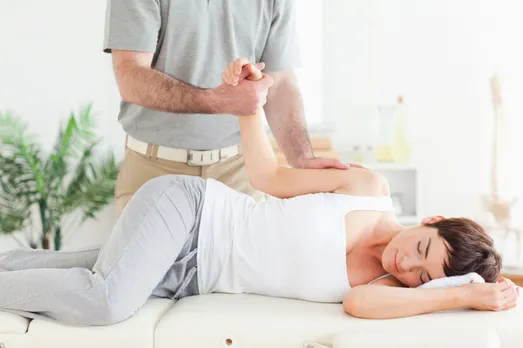 The spinal cord is one of the most crucial parts of the body, allowing the brain to communicate with other organs and systems. In many ways, the spinal cord is the foundation of your body. A strong spinal column can promote good health, while a misshapen spine could cause aches and pains. Fortunately, with chiropractic adjustments in McDonough, GA, you may be able to eliminate pain. Contact Dr. David Odorisio at Greater McDonough Chiropractic to learn more.
The Benefits of Chiropractic Adjustments
If the spinal column has become misshapen, it can create strain on various muscles, bones, and other tissues. This strain, in turn, could limit your range of movement and also cause pain. In some cases, patients turn to pain medications to cope. However, while such medications may provide short-term relief, they often won't resolve the underlying issues. As a result, the pain caused by a misaligned spine will likely return. Additionally, many people will build up immunity to medications, making them less effective.
With chiropractic adjustments, it may be possible to resolve the underlying issues causing pain. Further, since chiropractic adjustments center around hands-on treatment rather than taking medications, it can decrease the risk of a patient becoming dependent on medications. Many medications are expensive, and some can prove to be addictive. Someone using meds to treat pain now may have trouble weaning off them in the future.
Are you in need of chiropractic adjustments in McDonough, GA? Come see Dr. Odorisio at Greater McDonough Chiropractic for pain relief.
What Causes the Spine to Become Misaligned?
Many different events could lead to the spine becoming misaligned or bent out of shape. A car accident, for example, can exert tremendous force on the human body. Likewise, a slip and fall inside your home could cause the spine to become misaligned.
It's also important to pay close attention to furniture. Chairs, mattresses, and pillows that offer good support may reduce the risk of your spine becoming misshapen. On the other hand, if your chair or mattress doesn't provide good ergonomics, your spinal cord could end up knocked out of alignment.
Fortunately, no matter the cause, there's a solution: chiropractic adjustments can be used to get your spine back into its right shape. If you need chiropractic adjustments in McDonough, GA, dial (770) 898-3670 to reach Dr. Odorisio at Greater McDonough Chiropractic.