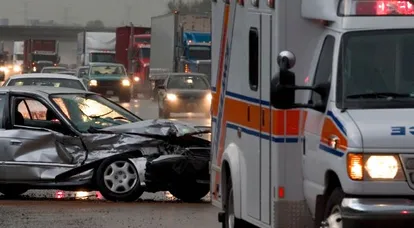 If you've been in a car accident, you should reach out to a chiropractor. Unfortunately, auto accidents can result in chronic pain and lasting injuries. If you live in or near McDonough, GA, and need an auto injury chiropractor, come see Dr. David Odorisio at Greater McDonough Chiropractic. The right forms of treatment can help ensure that you heal properly and quickly, thus allowing you to get on with life.
How Car Accidents Affect the Body
Vehicles are very heavy and move very fast. If you or your loved ones end up in a car accident, your bodies will be subjected to tremendous force. Quite likely, muscles, joints, and other tissues will end up strained and compromised. Fortunately, chiropractors can use a variety of techniques to address issues with the bones and other soft tissues.
Often, the spinal cord gets knocked out of alignment during a car accident. Unfortunately, this can result in lasting pain and your body may struggle to properly heal on its own. You may have gotten in a car accident two years ago and could still be suffering from lingering pain. You might not even connect the pain with the accident, but if the incident did knock your spine out of alignment, it could be straining muscles and other tissues.
A chiropractor can use spinal manipulation, a kind of chiropractic adjustment, to reshape your spine. This can result in lasting pain relief. Soft tissue massages can also prove effective at relieving muscle tension. Electrical muscle stimulation, therapeutic exercises, and cryotherapy, among other forms of treatment, may also prove effective. Live near McDonough, GA, and need to see an auto injury chiropractor? Schedule an appointment with Dr. Odorisio at Greater McDonough Chiropractic. He has helped countless patients recover from car accidents.
Reduce Reliance on Pain Medications
The right pain medications can prove very effective for treating short-term aches and pains. However, medicines will wear off over time and will only be effective for as long as they are taken if the underlying issue isn't being resolved.
Unfortunately, many pain medications can be expensive. On top of that, they can be habit-forming, and some people may end up succumbing to addiction. With chiropractic care, you can enjoy lasting pain relief sans the medications. Since chiropractic care seeks to address the underlying issues causing you pain, it may be possible to eliminate aches not just today but also in the future.
Looking for an auto injury chiropractor in McDonough, GA? Call (770) 898-3670 to reach the Greater McDonough Chiropractic and schedule an appointment with Dr. Odorisio.